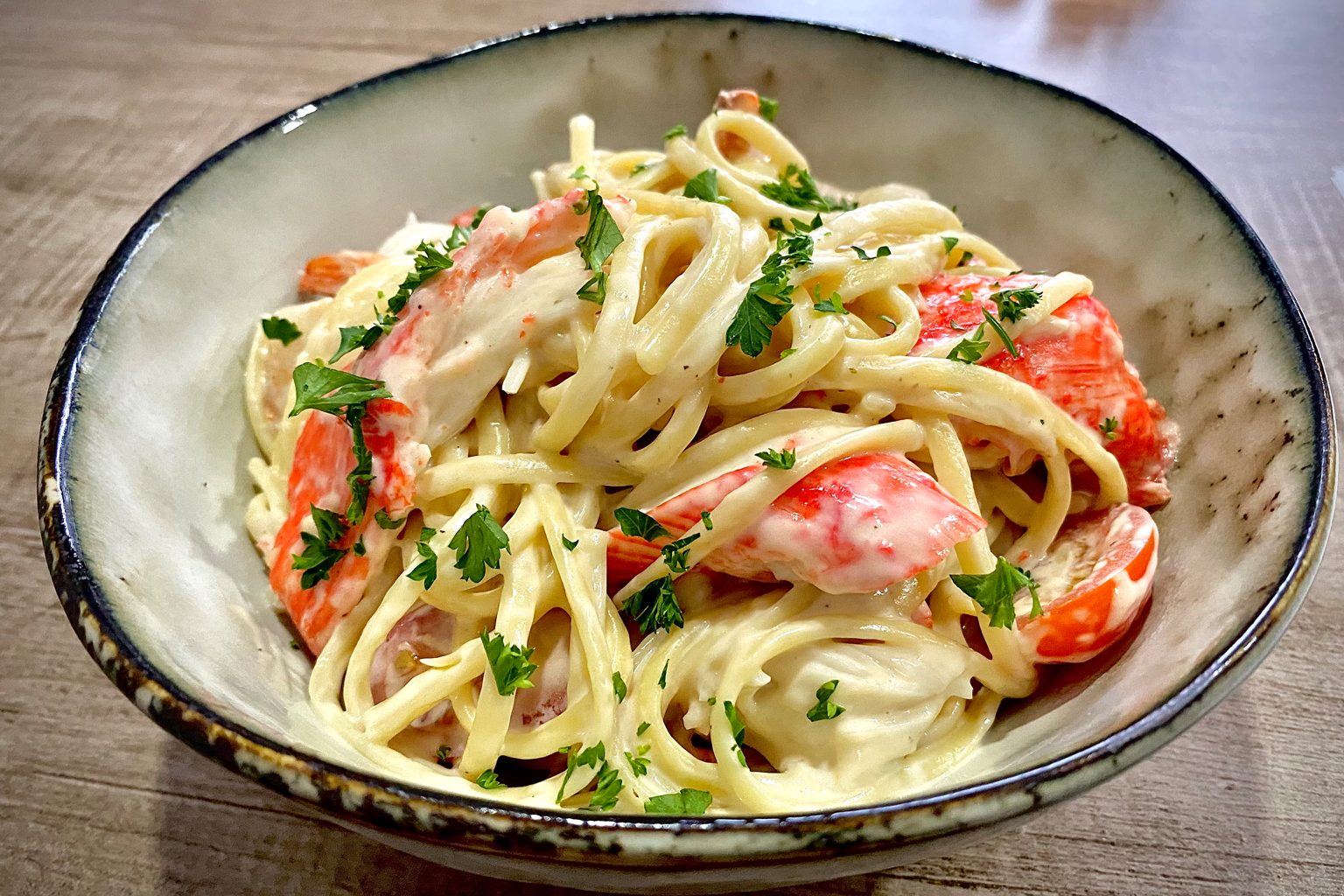 8 oz GADRE Snow Crab Legs

4 oz Shrimp

8 oz. angel hair pasta

¼ cup salted butter

Parmesan Cheese grated

2 tbsp olive oil

Green onions finely chopped

Cherry tomatoes

4 clove(s) garlic, minced

½ cup dry white wine

¼ cup of chicken broth

1/3 cup of heavy cream

3 tbsp. fresh lemon juice

1 bunch of Italian parsley, finely chopped, plus additional for garnish

Salt to taste

Black pepper to taste

Lemon wedges for serving
Cook pasta according to package directions. Drain; do not rinse. Set aside

In a large saucepan heat butter and oil over medium heat.

Add Garlic, and green onions for 1 minute.

Add Shrimp and wine and sauté for 30 seconds. Add the chicken broth and heavy cream.

Stir in lemon juice. Bring to boiling; reduce heat. Simmer for 3 minutes.

Add Cherry tomatoes cut in half and gently stir in GADRE Snow Crab Legs, 1/4 cup parsley, and salt and pepper to taste.

Toss with pasta and sauté for 1 minute. Drizzle with parmesan cheese and serve with lemon wedges. Garnish with parsley.